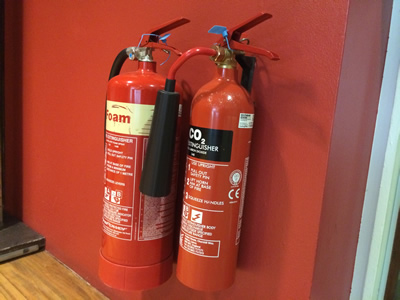 Fire Marshal Training
Fire safety training courses
Safety Delivery provides fire marshal training courses that will improve your skills and awareness to legally required standards; we will help ensure that you have competent fire marshals in place with sufficient knowledge to act appropriately in your environment.
Your managers will acquire the knowledge to handle fire emergencies on site and your staff will learn how to deal with potential fire hazards, risks and incidents.
Safety Delivery is a business member of the Fire Protection Association (FPA), the UK's national fire safety organisation. We deliver the FPA supported Fire Marshal training course which provides an understanding of:
• Common causes of fire and how fire starts and spreads;
• Current UK legislation and its effect on fire safety in premises;
• How to spot hazards and protect against risk of fire;
• Fire marshal roles and responsibilities;
• How to select and use a fire extinguisher;
• What to do in the event of a fire and how to safely evacuate
All those completing the course successfully are awarded a Certificate which confirms their role as a fully trained Fire Marshal within your organisation.
The flexibility of our service means that we can deliver courses in time slots which will suit your business. And we will ensure that it covers the key issues in your specific environment and meets your own special and distinctive requirements.
Our focus is always on you. We will deliver our services on site - delivery at your door - and provide you with 'one price fits all' packages to guarantee transparency and clarity.
Contact us now.