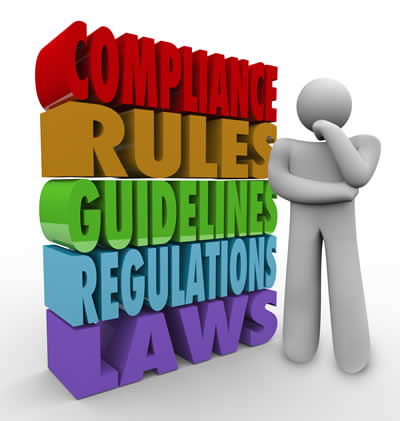 Compliance
Competence and your legal requirements
Compliance is crucial. It is vital to understand which regulations you must comply with as well as why they affect you, and how best you can achieve compliance in an efficient, cost-effective manner. We will provide the advice and expertise to help you to attain your goals.
There are a number of important Acts and Regulations which require you to provide and maintain health and safety in your workplace and throughout your working environment. Among these are the Health & Safety at Work Act 1974; Management of Health and Safety at Work Regulations 1999; and the Regulatory Reform (Fire Safety) Order 2005.
Our compliance consultancy covers all relevant aspects including:
Health, safety and welfare
Fire safety
Legislation
Legal compliance
Competence
Documentation and information
The flexibility of our service means that we can deliver compliance advice and implementation in time slots which will suit your business. And our expertise will ensure that the service covers the key issues in your specific environment and meets your own special and distinctive requirements.
Our focus is always on you. We will deliver our services on site - delivery at your door - and provide you with 'one price fits all' packages to guarantee transparency and clarity.
Contact us now.